Policjant skatował 58-latka? Takie doniesienia podaje portal ele24.net. Do tamtejszej redakcji miały dotrzeć informacje, jakoby w zeszły piątek jeden z funkcjonariuszy miejscowej policji w trakcie interwencji, miał nadużyć siły. W efekcie wspomniany 58-letni mężczyzna miał odnieść poważne obrażenia. 
Policjant skatował 58-latka?
Takie pytania pojawiają się po artykule opublikowanym na łamach portalu ele24.net. Jak donoszą tamtejsi dziennikarze, otrzymali oni informację o tym, że interwencja policji miała przebiegać nie tak jak powinna. Wszystko zaczęło się jednak od zatrzymania rowerzysty, który dawał oznaki bycia pod wpływem alkoholu. Podejrzany jednakże nie chciał poddać się kontroli i postanowił uciec do domu, aby tam ukryć się przed stróżami prawa.
Policjanci rzecz jasna nie odpuścili i wkroczyli na teren mieszkania niesfornego rowerzysty. Tam miało dojść do brutalnych scen. 
Miało dojść do brutalnego pobicia
Jak nieoficjalnie ustalił portal ele24.net, policjant miał użyć takiej siły, że podejrzany z poważnymi obrażeniami wylądował w szpitalu. Tam natomiast okazało się, że ma pękniętą kość policzkową oraz bardzo poważnie uszkodzone oko – choć brzmi to makabrycznie, miało ono wręcz "wypłynąć" z oczodołu.
To jednak nie koniec rewelacji – w obronie mężczyzny stanęła jego 86-letnia matka. Tym samym zaatakowała ona funkcjonariusza kijem od miotły. Jeśli jednak rzeczywiście to policja nadużywała siły i była brutalna, jej działania można uznać za zasadne.
W związku z powyższym, pobitego mężczyznę przetransportowano do szpitala, natomiast starszą, 86-letnią kobietę – zatrzymano.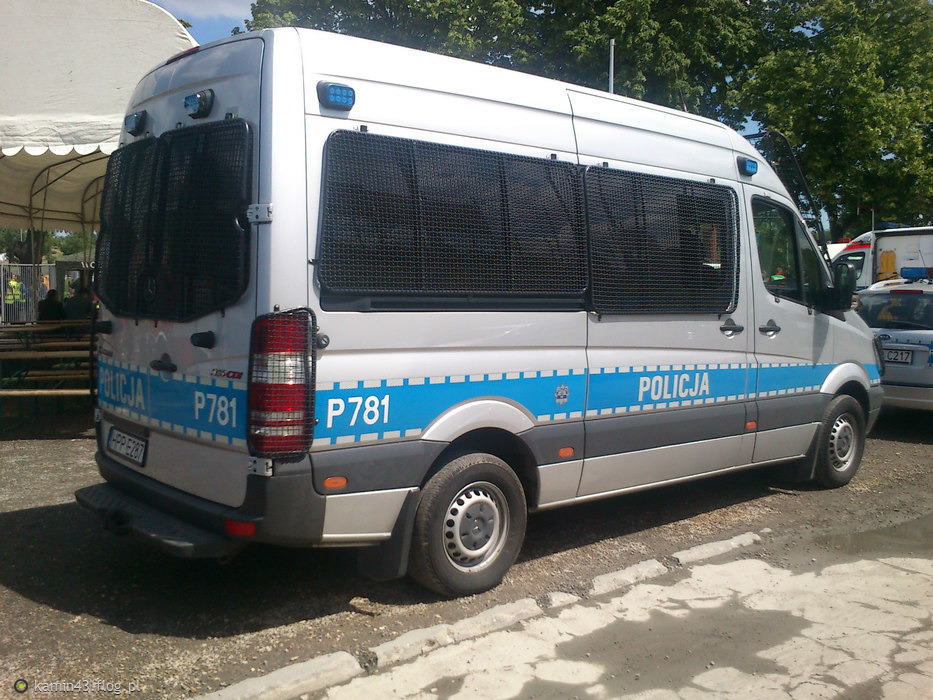 Komentarz policji
W związku z doniesieniami, dziennikarze wspomnianego portalu postanowili skontaktować się z Komendą Powiatową w Łęczycy. Otrzymali ten oto komunikat:
21 czerwca 2019 roku o godz. 9:00 funkcjonariusz Wydziału Ruchu Drogowego KPP w Łęczycy, pełniąc służbę na terenie gminy Łęczyca, zatrzymał 58 – letniego nietrzeźwego rowerzystę. Badanie wykazało w organizmie 58-latka ok. promila alkoholu. Mężczyzna używając siły usiłował zmusić policjanta do odstąpienia od czynności prawnej. W zdarzeniu brała udział 86-letnia kobieta, która uderzała kijem policjanta.

Osoby te zostały zatrzymane. Wobec 58–latka, i 86-letniej kobiety prowadzone jest postępowanie, w związku z podejrzeniem popełnienia przestępstwa dotyczącego zmuszenia funkcjonariusza publicznego, poprzez użycie siły, do zaniechania prawnej czynności służbowej. Dodatkowo mężczyzna musi liczyć się z konsekwencjami dotyczącymi kierowaniu rowerem w stanie nietrzeźwości.

Komendant Powiatowy Policji w Łęczycy zlecił czynności, których celem jest zbadanie zasadności i prawidłowości tej interwencji – informuje mł. asp. Agata Bierzyńska, p.o oficera prasowego KPP w Łęczycy. – Nietrzeźwy 58 – latek został hospitalizowany. Dane dotyczące stanu zdrowia nie stanowią informacji publicznej. Kiedy mężczyzna opuści szpital zostanie przesłuchany i usłyszy zarzuty. Okoliczności zdarzenia objęte są postępowaniem, którego gospodarzem jest Prokuratura Rejonowa w Łęczycy. 
Jak dalej potoczą się losy bulwersującej sprawy? Co istotne, portal ele24.net podaje również, że nieoficjalnie ustalono iż do sprawy miało wkroczyć Biuro Spraw Wewnętrznych.
źródło zdjęć: motofakty.pl, kamin43.flog.pl