Mężczyzna pociął twarz swojej żonie. Wszystko dlatego, że kobieta chciała wziąć z nim rozwód. Nie mogący pogodzić się z tym faktem jej mąż, dopuścił się bestialskiego ataku. Uderzenia zadawał rozbitą butelką, a czuć było od niego woń alkoholu. Tragedii zapobiegł 12-letni syn ofiary, który w czas podniósł alarm i spłoszył oprawcę.
Nie mógł pogodzić się z rozwodem
Cała sytuacja rozegrała się w Strzelcach Opolskich. Dramat miał miejsce nad rankiem w sobotę 22 czerwca. Poszkodowana przebywała w łazience, gdzie szykowała się do wyjścia. Jej dzieci w tym czasie stały. Z mężem nie mieszkała już od czasu, kiedy toczyła się sprawa rozwodowa. 
Jak sama zeznaje na łamach "Nowej Trybuny Opolskiej", usłyszała kroki. Była pewna że to jedno z dzieci, jednak w drzwiach pomieszczenia zobaczyła swojego męża. Ze względu na wcześniejsze groźby pod jej kątem właśnie ze strony 42-letniego mężczyzny, od razu przeczuwała najgorsze.
Pociął twarz swojej żonie
Mąż ofiary natychmiast ją zaatakował. Rozbitą butelką uderzał ją po twarzy oraz w jej okolicach. Mimo krzyku, próby obrony przez kobietę oraz błagania o zaprzestanie, ten nie dawał za wygraną. Podczas całej sytuacji oprawca wykrzykiwał, że nie godzi się na rozwód. Zaatakowana Pani Katarzyna opowiada, że w głowie miała najgorszy z możliwych scenariuszy. Na szczęście z pomocą przyszedł jej zaledwie 12-letni syn.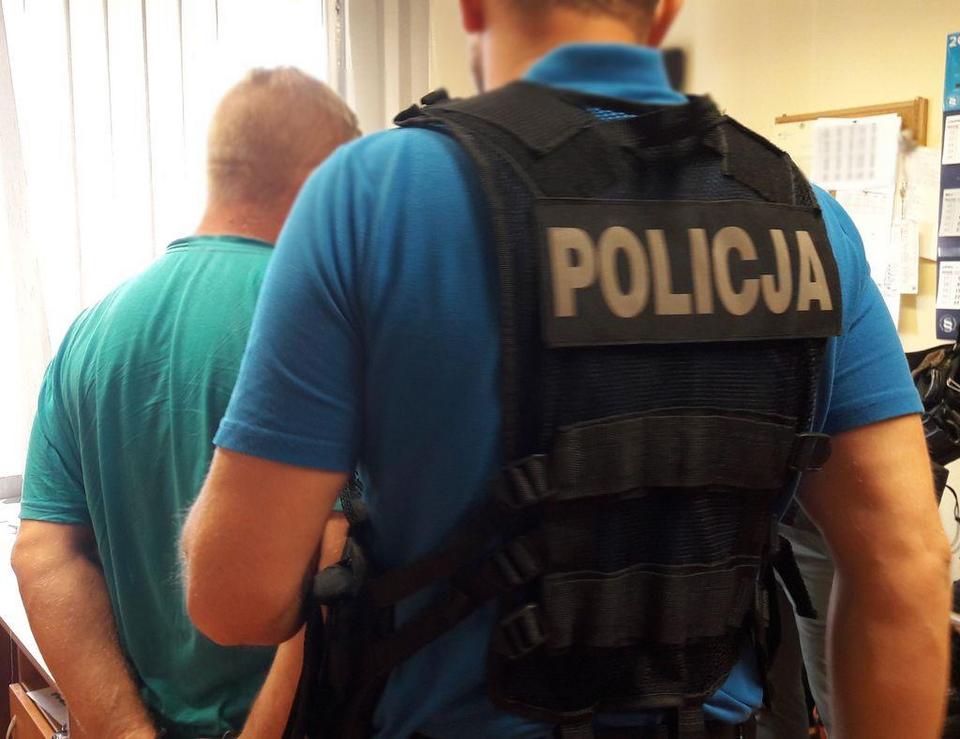 Zbudzony chłopiec o pomoc poprosił sąsiada. Jego działania spłoszyły napastnika. Chwilę później zaatakowana kobieta była opatrywana przez ratowników medycznych. Jak donosi "Fakt", lekarze założyli jej na twarzy kilkadziesiąt szwów, a w tym czasie otrzymywała od męża kolejne wiadomości tekstowe z pogróżkami. 
Policja schwytała napastnika
Szczęśliwie, policja bardzo szybko zlokalizowała i ujęła sprawcę ataku. Błyskawicznie trafił on do policyjnego aresztu. Momentalnie też usłyszał zarzuty – mówi się, że odpowie za usiłowanie zabójstwa, co nie może dziwić i wydaje się odpowiednie w perspektywie czynów których się dopuścił. Teraz 42-latka czeka tymczasowy, 3-miesięczny areszt. Jego ofiara ledwo uszła z życiem, a co więcej – oskarżony nadal jej grozi. Obliguje go to do otrzymania jak najwyższej kary. Mówi się nawet o dożywociu. 
źródło zdjęć: fakt.pl